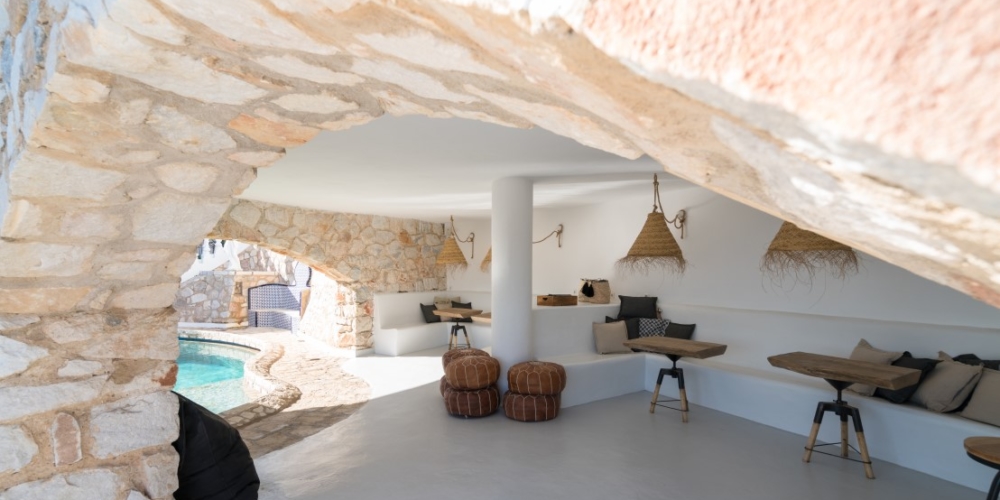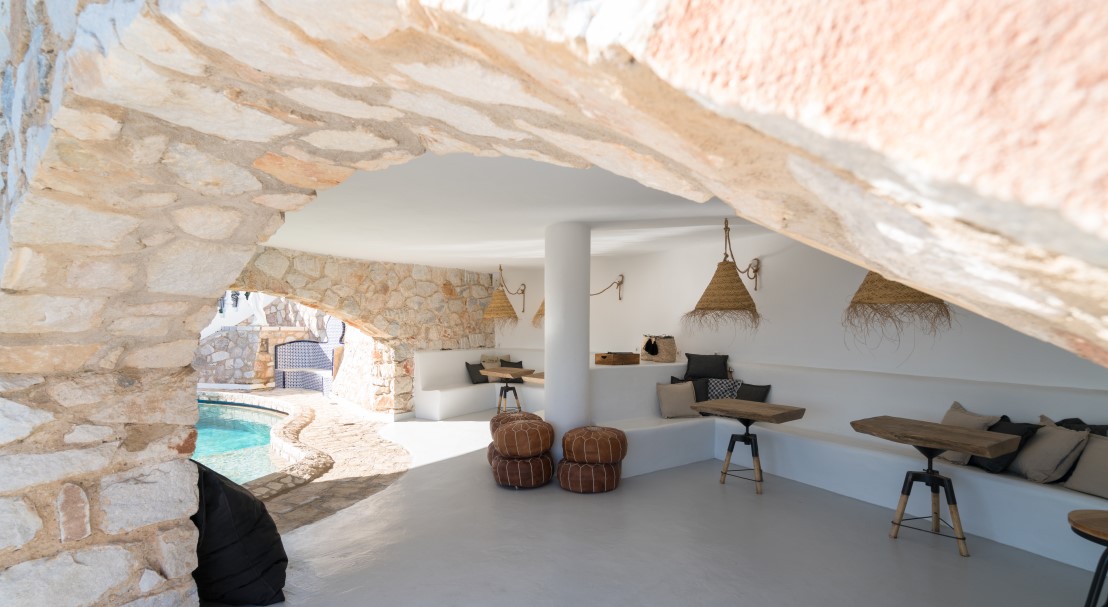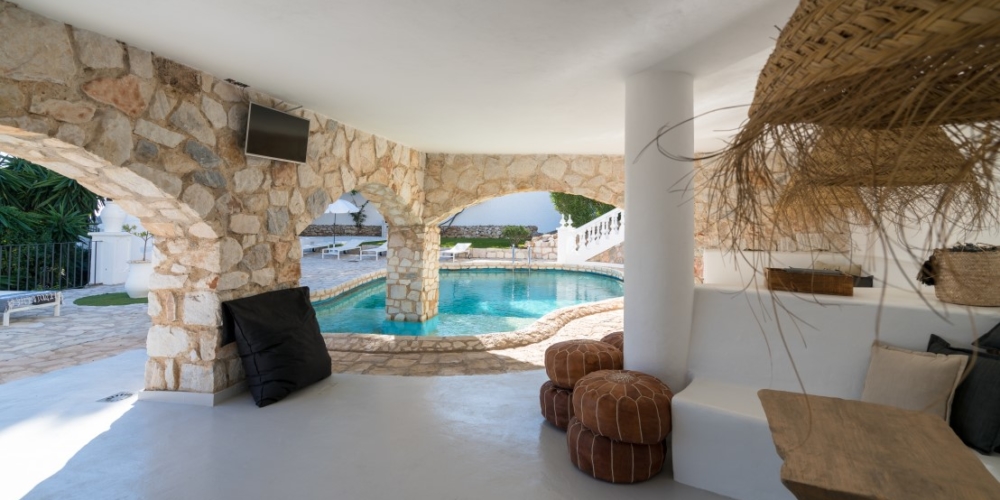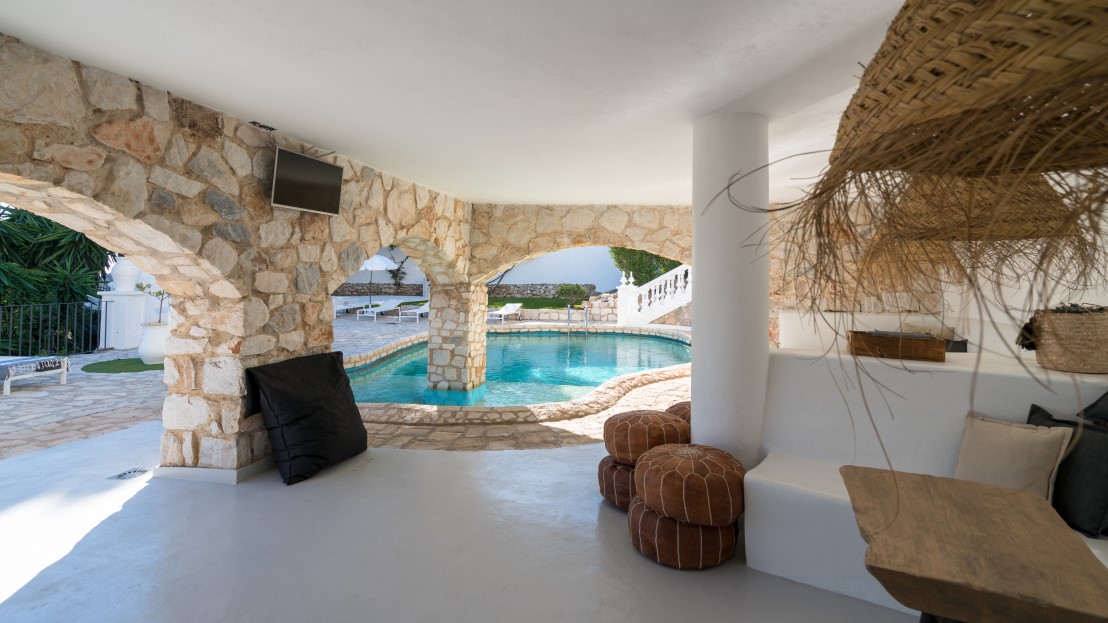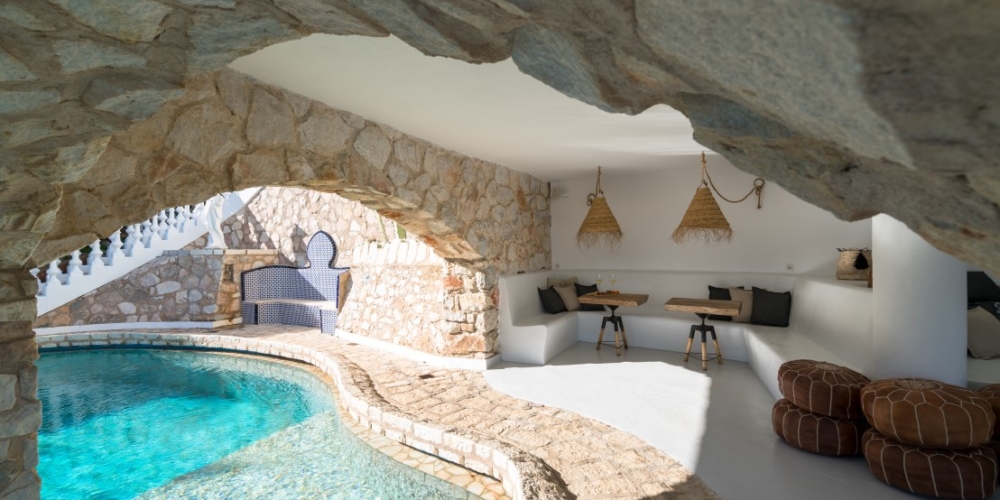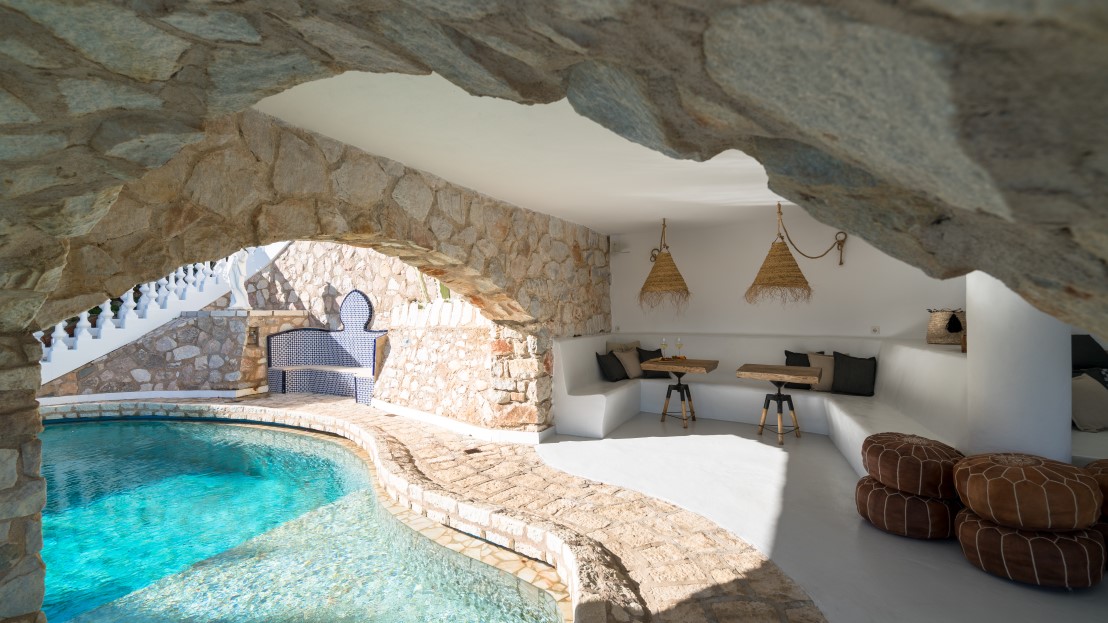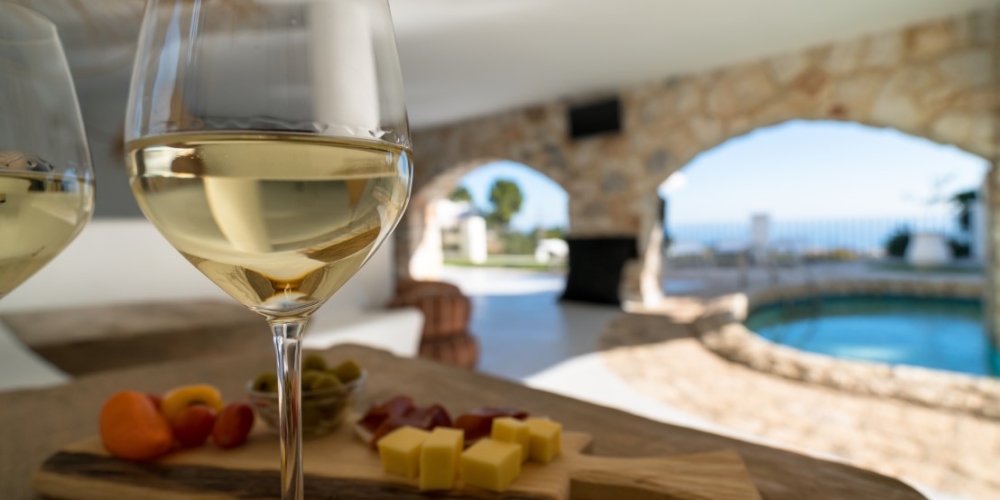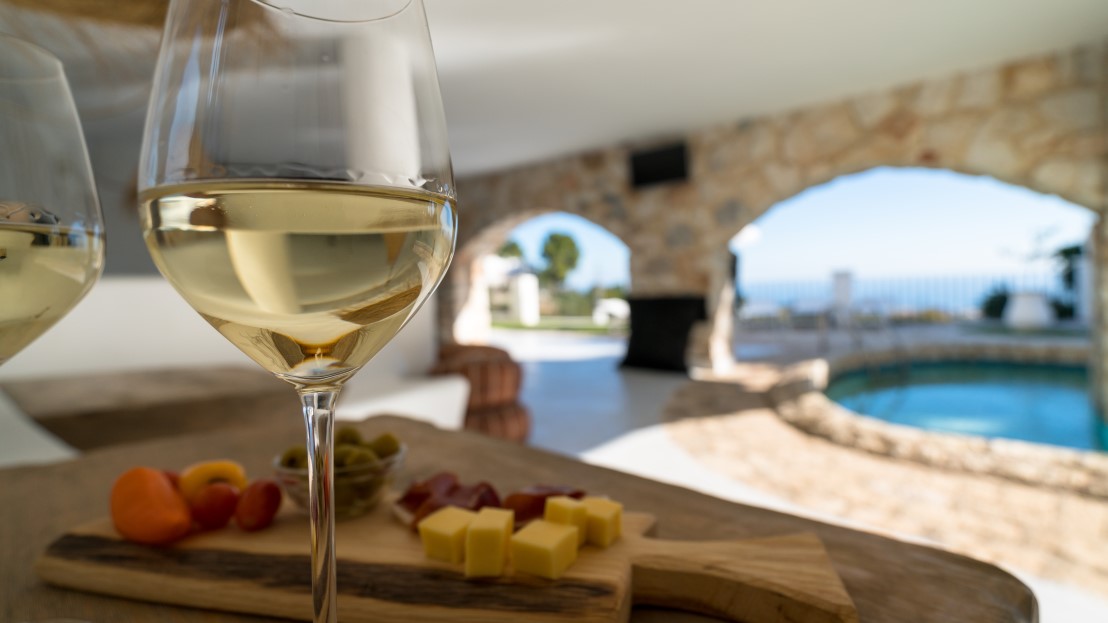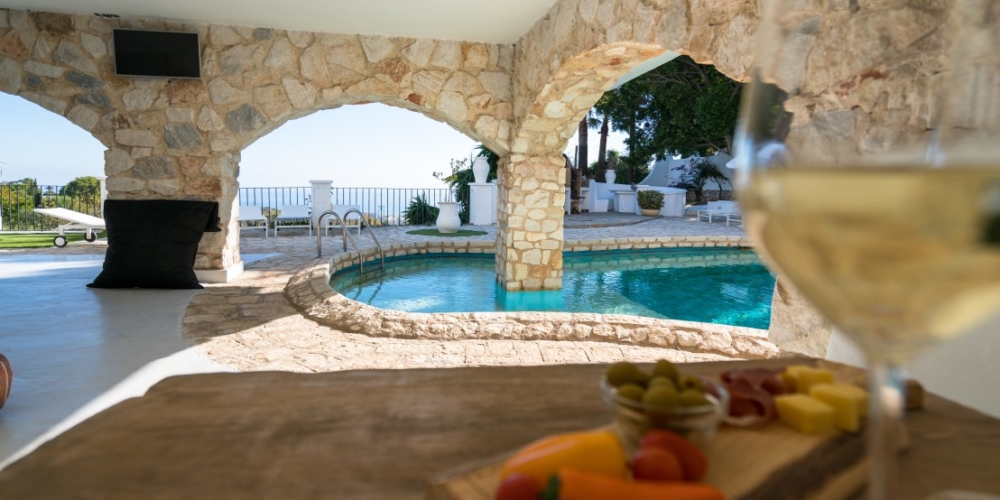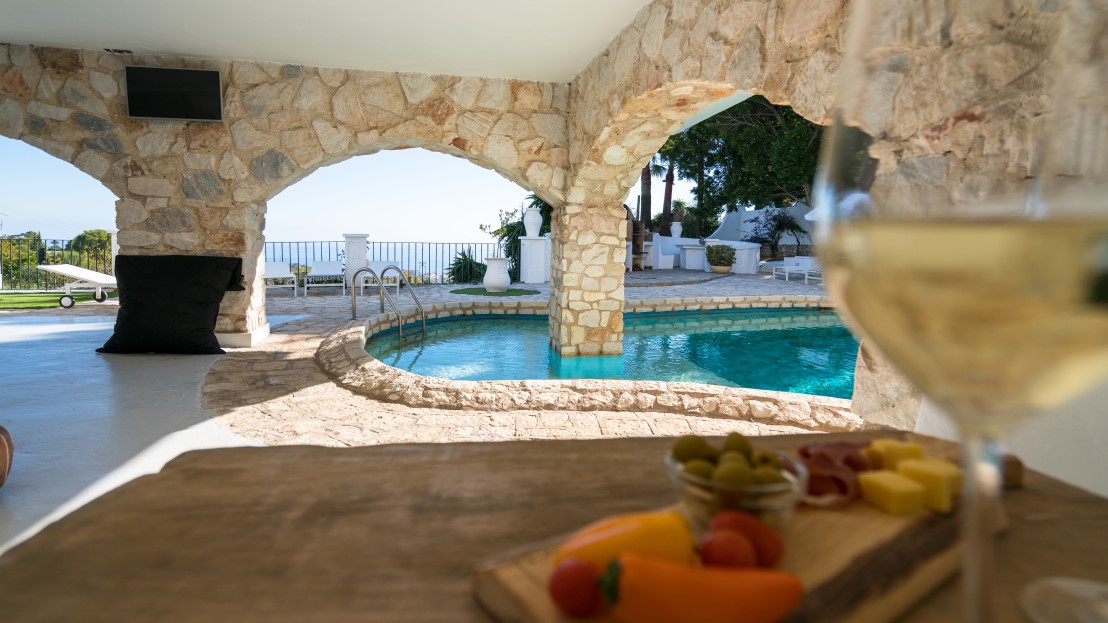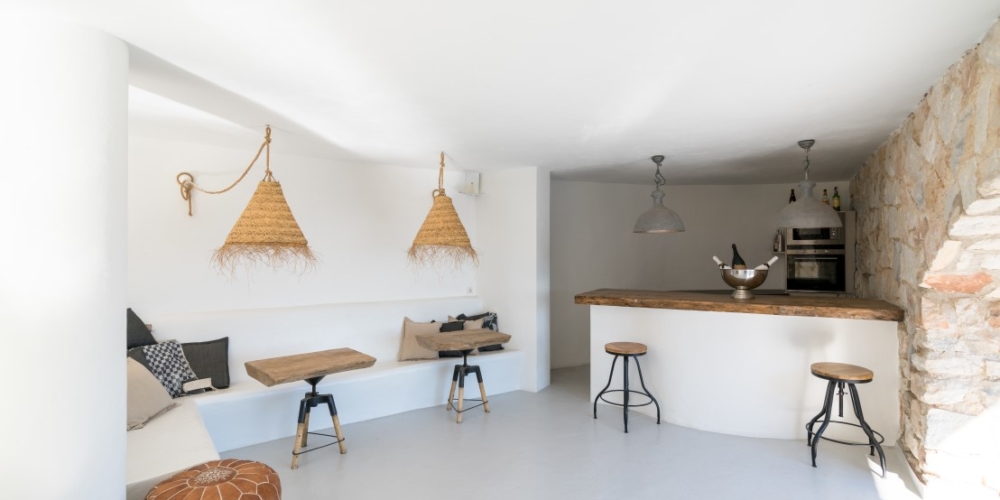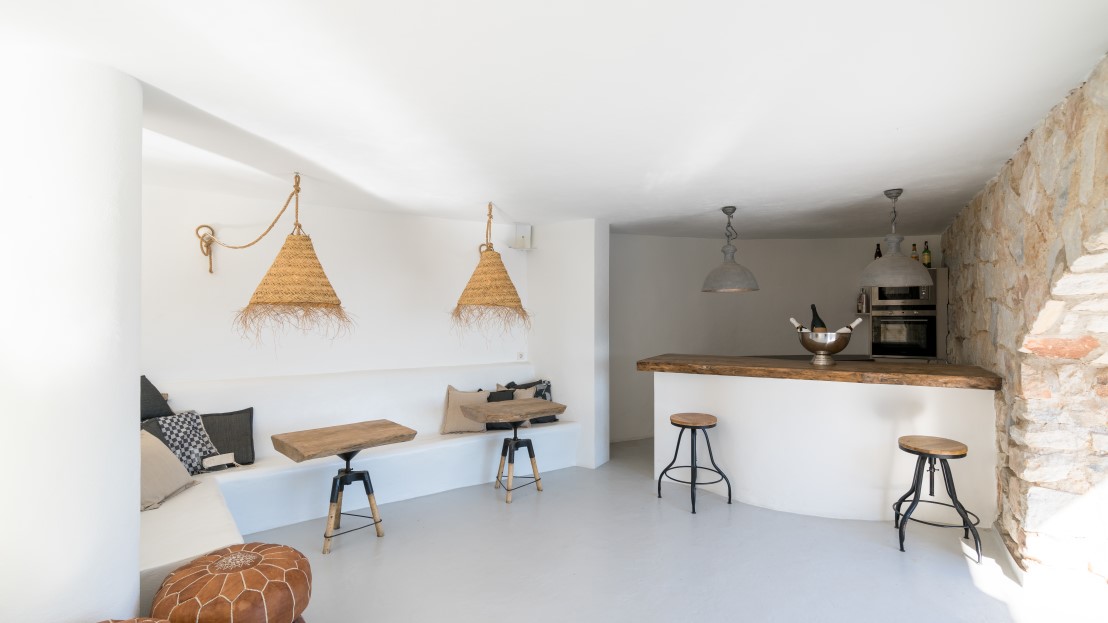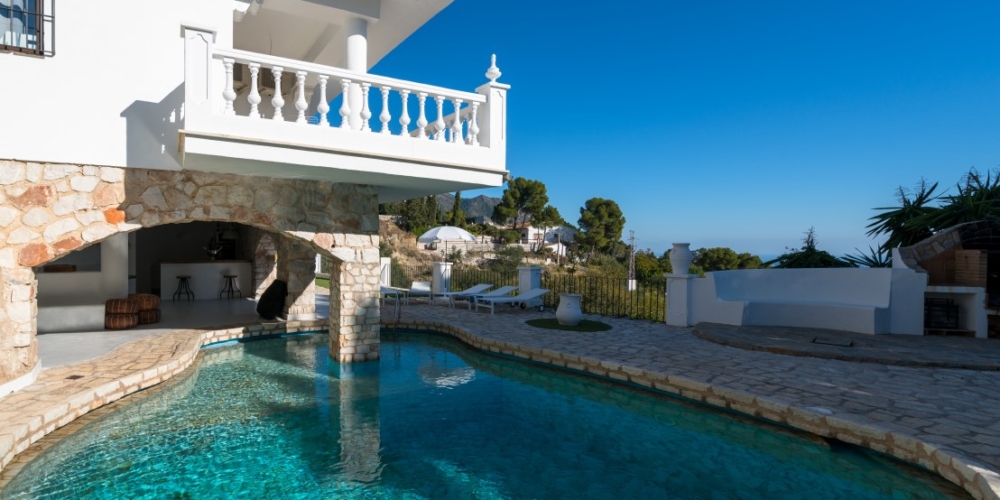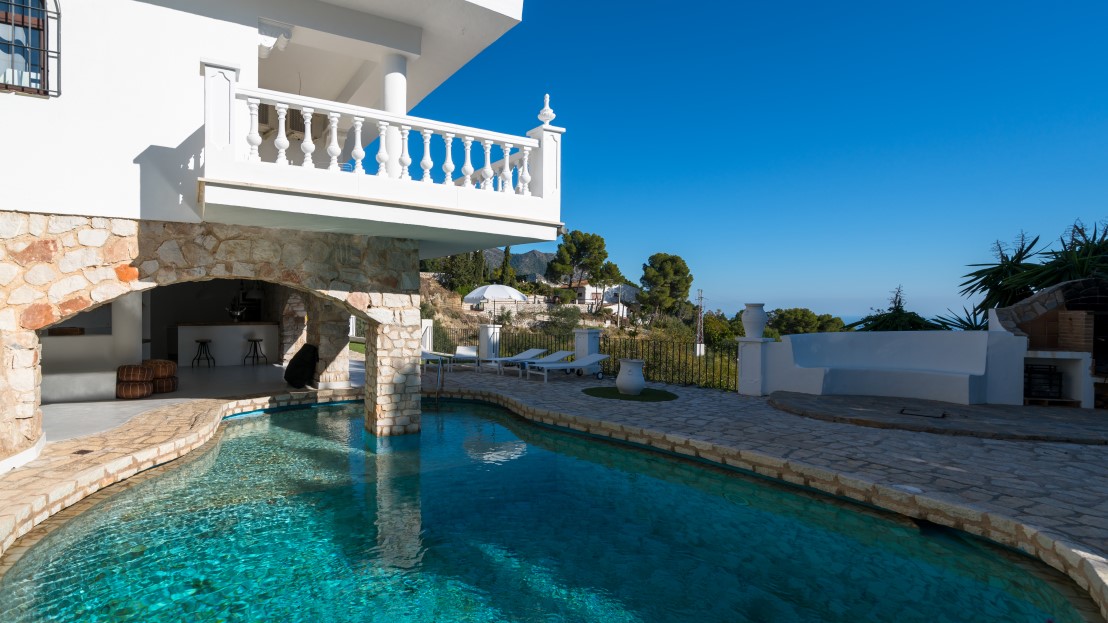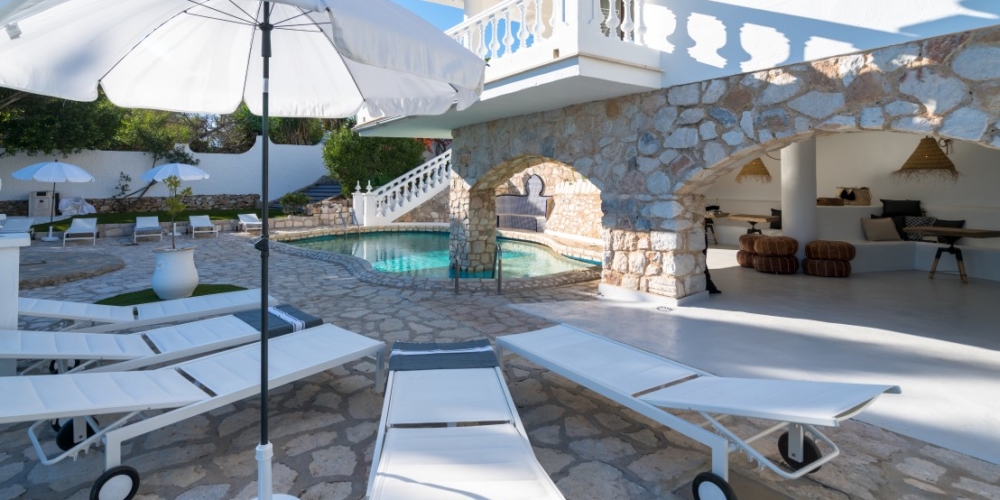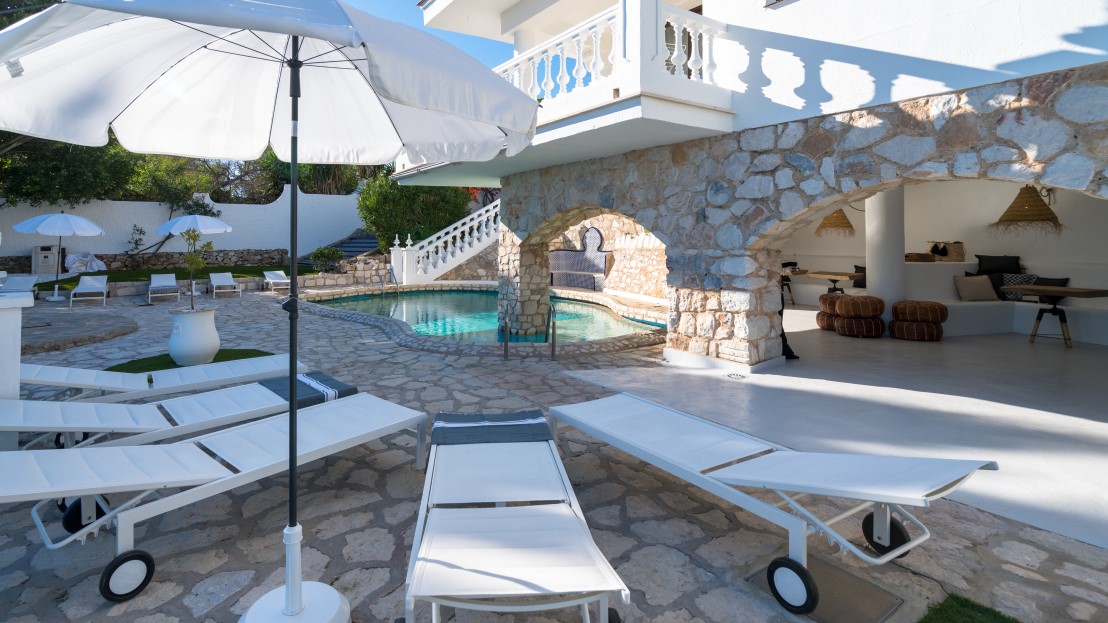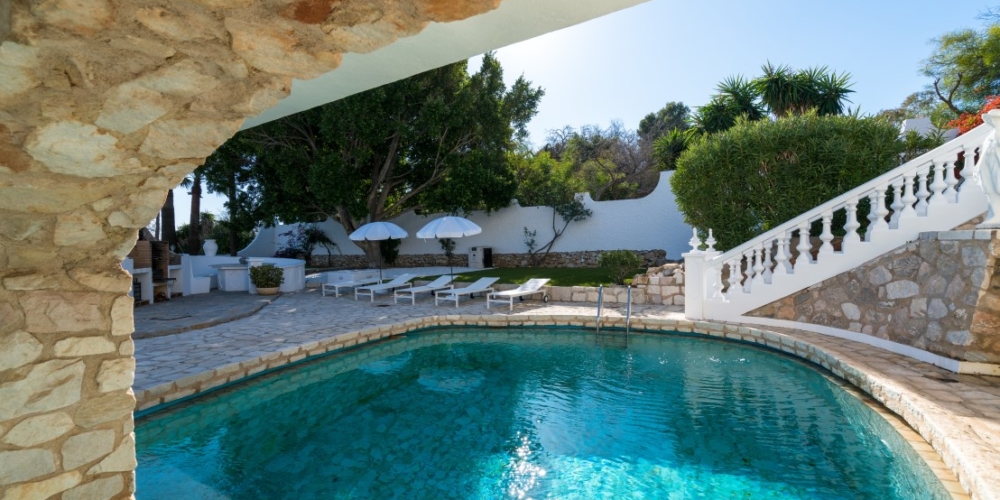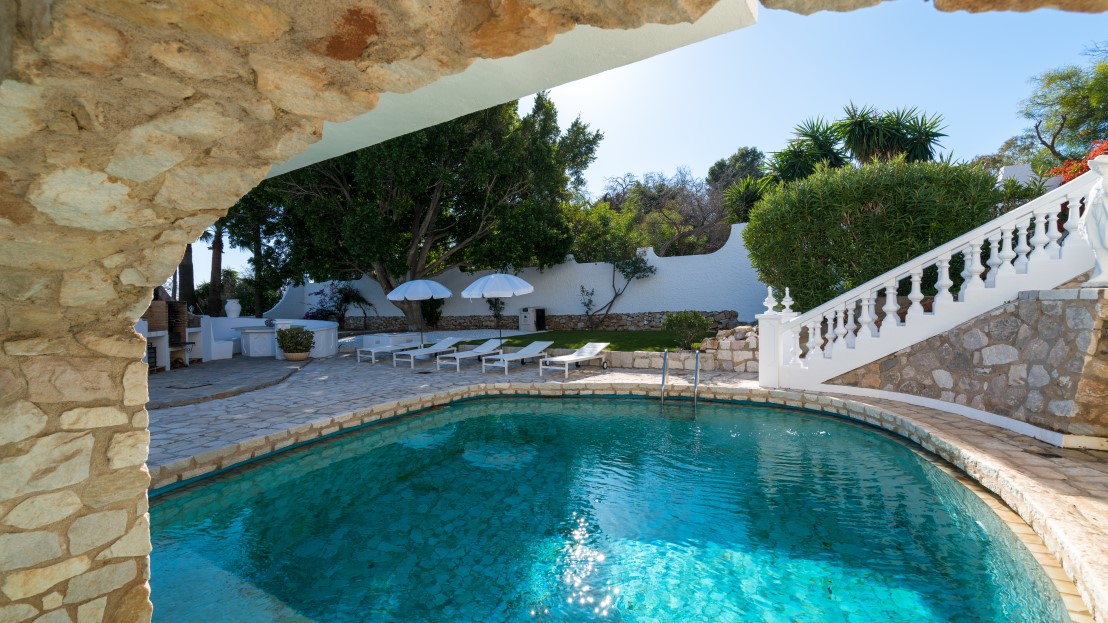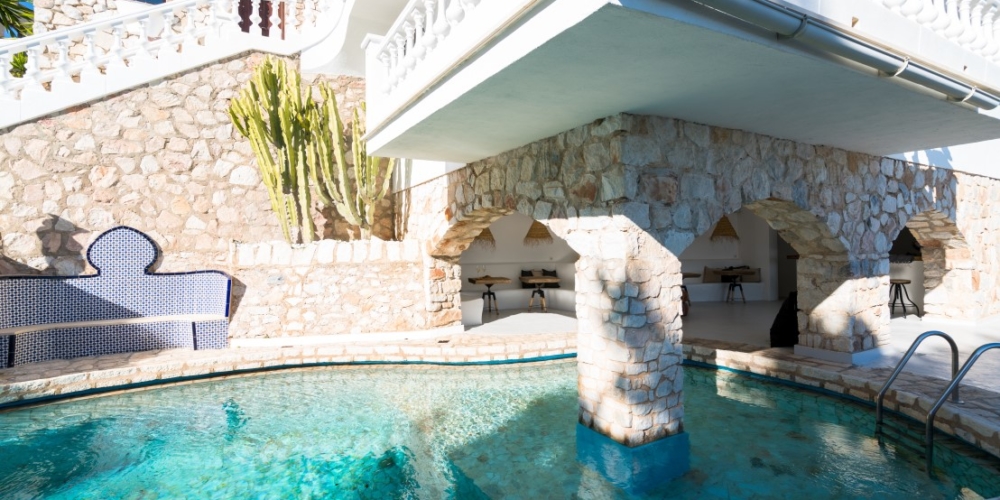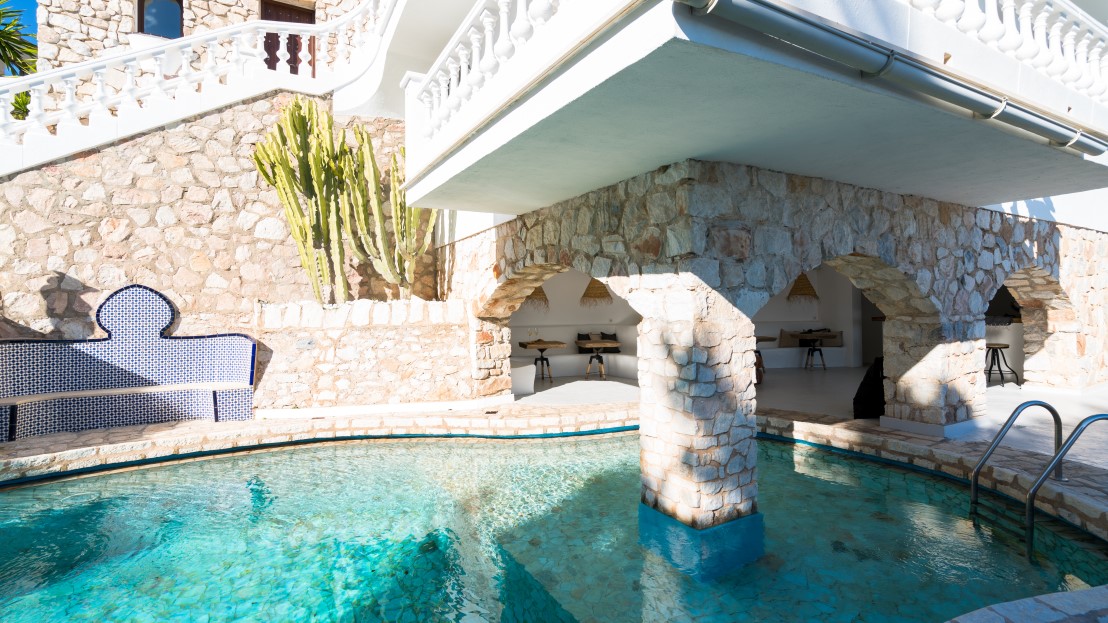 The swimming pool
You can find your rest and relax in the swimming pool area.
With its marvellous seaview and green mountains you will really get that holiday feeling.
You can take a dive in the rather deep swimming pool in order to refresh in the hot summertime.
Afterwards you can have a shower with views at the sea.
The poolbar
In the selfservice bar, you can have a soft drink, wine or beer or even prepare your own cocktail.
In this way you don't have to walk each time back and forth to your apartment.
The drinks have a small cost which you can write down yourself in the corresponding slate.
Around the swimming pool you can find various plaids if it would get too refreshing for you in the evening in the low season.
You can use the shared BBQ and also the oven and the microwaves in the bar.
Here you can also find plastic glasses and plates, that you can use.
For safety reasons you are not allowed to use your own plates and glasses from the apartment.
Also the cutlery should remain in the apartment in order to guarantee that everything will remain complete for the next guests.
The terraces
In our garden you have sufficient space, so nobody has to fear to be left without.
In various locations in the garden we have placed seats and four poster beds so that you can totally relax.
We also have beachtowels that you can use at the beach and of course as well in the swimmingpool area.
The views
When you sit in the lounge, lay at your stretcher or together in the four poster beds or you are – musing - in the hammock connected to the big tree, you will always be able to enjoy the views of the Mediterranean Sea and the city of Fuengirola. On a clear day you can see the African Continent. During the night - under a starry sky - you can watch the citylights and the cruiseships that slowly sail past.